"His quality is undeniable" – Brighton boss hails Manchester United for signing this player

Brighton boss Graham Potter has hailed Manchester United for signing quality midfielder Christian Eriksen but is hoping the Danish playmaker has a quiet debut at the weekend.
Speaking ahead of Manchester United's clash against Brighton at Old Trafford on Sunday, Potter said:
"He's a top player, you can see the influence he had on Brentford when he came. The quality is undeniable.
"Obviously he's had his issues which we're delighted that he's come through and it's great to see him back playing because things were not looking so positive at one point – so that's brilliant.
"From a football perspective, he's a great player to have in the Premier League and I'm sure he'll do well for Manchester United.
"Hopefully, we can delay that good start for a week or so! But he's a top player."
Meanwhile, Gary Neville admits Cristiano Ronaldo's conduct has been 'disappointing' this summer amid ongoing uncertainty over his Manchester United future.
Speaking after Arsenal's 2-0 win at Crystal Palace on Friday night, Neville took aim at Ronaldo, saying: 'I'm a little bit disappointed in him. Because he's letting the manager go into those press conferences.
'He's a good age, he's been one of the best players in the world. Could he not do that interview? On Sunday we're going to ask for him after the game, could he not come out and speak to us instead of getting other people to say it.'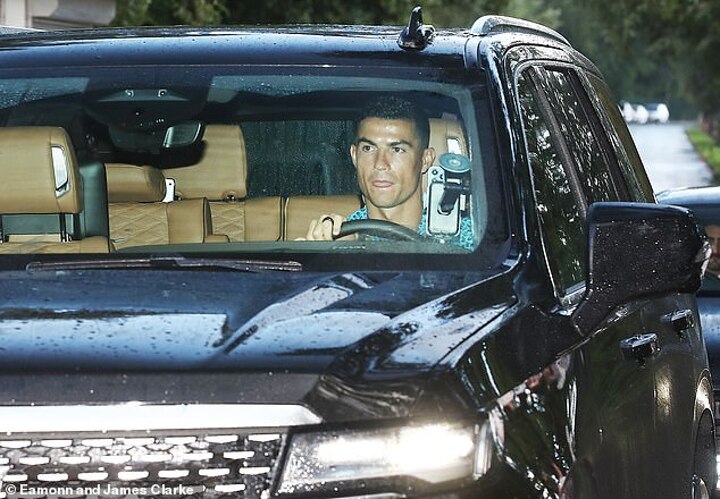 Indeed, Ten Hag has had to do much of the fire-fighting over Ronaldo in a situation that has dominated much of United's pre-season so far.
This week he was forced to cool things when quizzed over the player's decision to leave the Rayo friendly early, showing his frustration with the uncertainty as he changed tac and said it was 'unfair' to target Ronaldo when a number of players also left too.
'Now I have to point out, those who left… there were many players who left but the spotlight is on Cristiano, and that is not right,' said Ten Hag.
'So do your research and make out that many players left. That is not correct or acceptable. I don't understand what is the relation. He was part of it. There were a lot of players.'